The Matthias Rippmann Memorial Prize 2023
---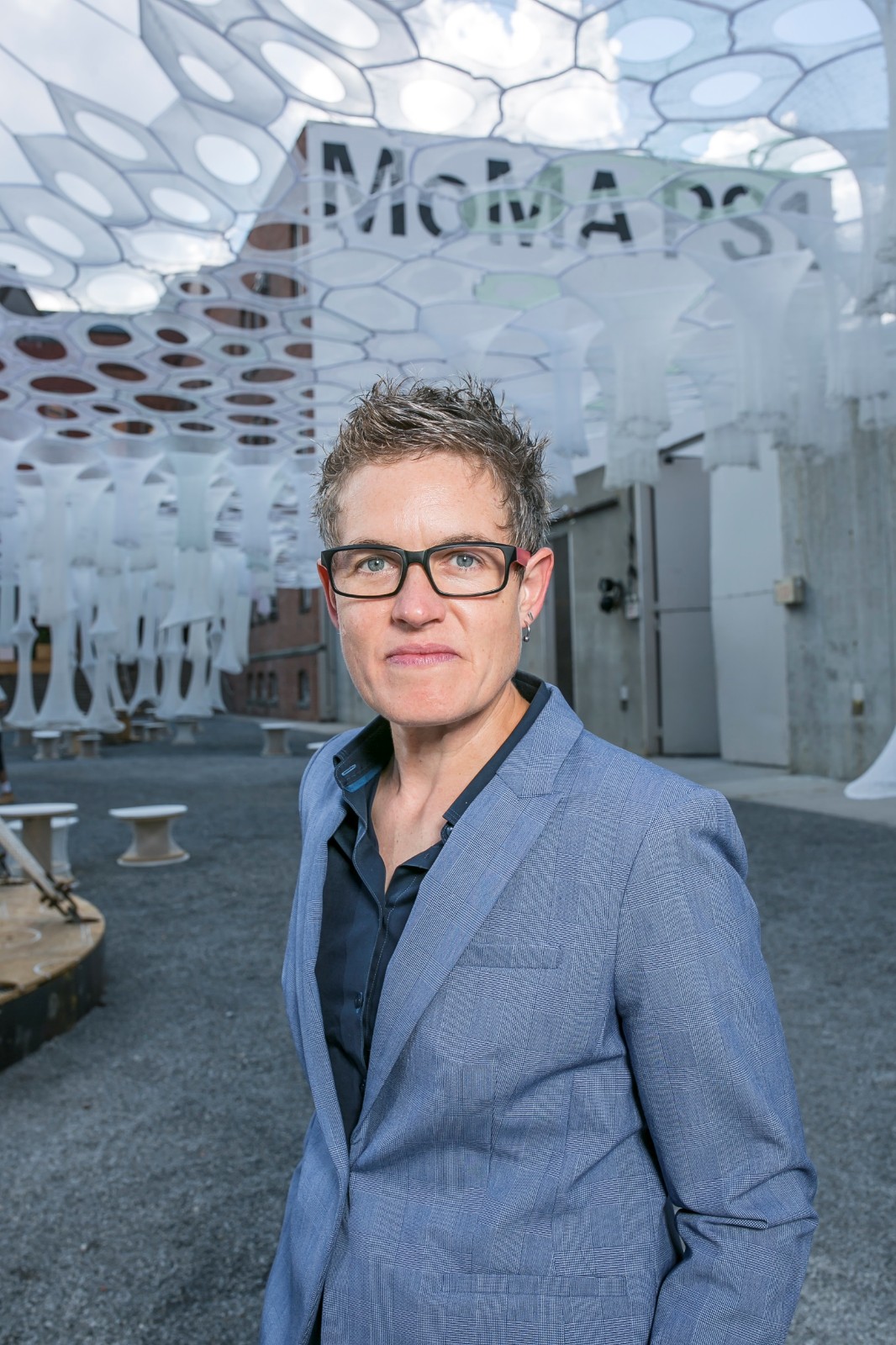 Jenny Sabin
Jenny E. Sabin is an architectural designer whose work is at the forefront of a new direction for 21st century architectural practice — one that investigates the intersections of architecture and science and applies insights and theories from biology and mathematics to the design of responsive material structures and ecological spatial interventions for diverse audiences. Sabin is the Arthur L. and Isabel B. Wiesenberger Professor in Architecture and the inaugural Chair for the new multicollege Department of Design Tech at the Cornell College of Architecture, Art, and Planning where she established a new advanced research degree in Matter Design Computation. She is principal of Jenny Sabin Studio, an experimental architectural design studio based in Ithaca and Director of the Sabin Design Lab at Cornell AAP. Her book, LabStudio: Design Research Between Architecture and Biology, co-authored with Peter Lloyd Jones was published in July 2017. In that same year, Sabin won MoMA & MoMA PS1's Young Architects Program with her submission, Lumen.
---
The Matthias Rippmann Memorial Prize 2022
---
Daniel Piker
Fosters and Partners, Kangaroo, and McNeil.
---
The Matthias Rippmann Memorial Prize 2021
---
Dr. Adriaenssens's research focuses on lightweight surface systems and how they can be optimized and realised to interact with extreme structural or environmental loading. This includes research on flexible and rigid shells and plates, submerged flexible membranes and nets, and metamaterials with applications for a resilient urban environment. The applications range from adaptive building shading devices to large-scale inflatable storm surge barriers and are sometimes inspired by systems that evolved in biology, art or architecture. Dr.Adriaenssens' research spans analytical approaches to study non-linear mechanics, seeking new numerical form finding, optimization and machine-learning approaches and fluid-interaction models as well as experimental aspects based on prototyping of small and medium scale systems using CAD/CAM and robotic construction.
---
The Matthias Rippmann Memorial Prize 2020
---
A brief introduction on Dr. Matthias Rippman's contributions, visions and achievements on RhinoVAULT 2
The Rhinoceros® plug-in RhinoVAULT, developed by Dr. Matthias Rippmann at the Block Research Group (BRG) of ETH Zurich, emerged from research on structural form finding using Thrust Network Analysis (TNA) and was developed to facilitate the creation and exploration of compression-only, funicular structures.
RhinoVAULT provides an intuitive method for funicular form finding, adopting the same advantages of techniques such as graphic statics, but offering a viable extension to fully three-dimensional problems. The designer can control the many degrees of freedom of highly indeterminate three-dimensional equilibrium systems to explore structural form. Since its release in 2014, RhinoVAULT has been downloaded by more than 30'000 designers, and it has been used to design surprising free-form funicular shells all over the world.
Because of the tragic passing of Dr. Rippmann, development of RV has stopped. In order to provide continued form-finding exploration and fun, the BRG has developed the brand-new open-source framework, RhinoVAULT 2 (RV2), based on COMPAS.
The Block Research Group (BRG) at the Institute of Technology in Architecture at ETH Zürich is led by Prof. Dr. Philippe Block and Dr. Tom Van Mele. Research at the BRG focuses on several core areas, including analysis of masonry structures, graphical analysis and design methods, computational form finding and structural design, discrete element assemblies, and fabrication and construction technologies. The central goals of our geometry-based approach are to understand the real demands of complex structural design and engineering problems and to develop new algorithms and efficient, accessible tools for structurally informed design.